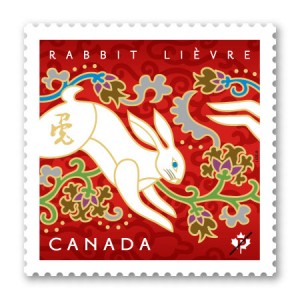 Chinese new year falls on February 3 this year, and I'm told we are moving into the Year of the Rabbit. According to the Chinese zodiac, rabbit years are peaceful years, oriented toward home and stability. It should be much more peaceful than 2010's Year of the Tiger. Here's hoping.
Perhaps in sympathy with the coming year, I've been reading a lot about rabbits lately. It started over the Christmas holiday when I re-read Watership Down, by Richard Adams. It had been at least ten years since I last read it. The novel tells the story of a group of English rabbits that leave their home warren right before it gets destroyed by bulldozers. They head out across the countryside looking for a new home. The story is unique in the way that Adams portrays the rabbits as real rabbits. Unlike the animals in The Wind in the Willows, these rabbits don't make tea or drive motor cars. However they are humanized enough for the rabbits to become strong individual characters, with attributes like courage, humor, and leadership. In fact, over the course of their many adventures (some quite violent), Adams uses the rabbits' story to look at the nature of leadership, and how different kinds of leaders inspire and affect their followers. I may have enjoyed the book even more on this second reading than I did the first time.
Just this week I finished reading another book featuring a rabbit, Arto Paasilinna's Finnish best seller, The Year of the Hare. I was intrigued by Pico Iyer's review of the book, published in The Wall Street Journal on New Year's Eve. He described it as a book that could change your life. The book's main character, Vatanen, walks away from his unsatisfying urban life on the spur of the moment. Adopting a wild hare as a pet and companion, he wanders deeper into the forest, and farther and farther north as the book progresses. As he moves away from civilized life, he finds a new satisfaction in hard physical work and simple food, always with the faithful companionship of the hare. I can't say I feel my life has been changed, but I did enjoy this episodic adventure.
Wishing you all a peaceful and harmonious year.